"The Frog" Tiki Bar
21+ indoor & outdoor, open to close
Current Hours :

Tue/Wed/Thu

Noon-10pm

, Fri/Sat

Noon-11pm

, Sun

Noon-8pm

Tuesday Trivia :

Starts @ 6:30pm

Live Music :

Fridays & Saturdays

6:30-9:30pm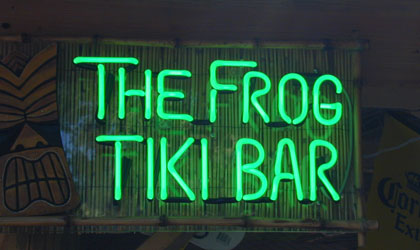 OPEN ALL YEAR ROUND
The only tiki bar in the area!
Come and experience the Margaritaville atmosphere at "The Frog"
Grill Menu Available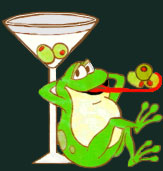 ~ summer hours ~
OPEN Tue/Wed/Thu Noon-10pm, Fri/Sat NOON-11pm, Sun NOON-8pm

**MUST BE 21 TO ENTER TIKI BAR**

Tuesday Trivia starts @ 6:30pm

Live Music Fridays & Saturdays ~ 6:30-9:30pm
The Frog
Tiki Bar & Grill
~ Current Menu ~
Carry out available 989/366-6347
Tiki Bites
South of the Border
Salad
Add Grilled Chicken – 3.99 | Add a loaf of bread w/honey butter - 3.99
Alternate Dressing Choices: Ranch | Bleu Cheese | Balsamic Vinaigrette
Off The Smoker
All items marinated, prepped and slow smoked to perfection in house
Burgers, Sandwiches & Wraps
Served with individual bag kettle chips – your choice of plain or seasoned.
All Burgers are prepared to medium-well unless otherwise specified.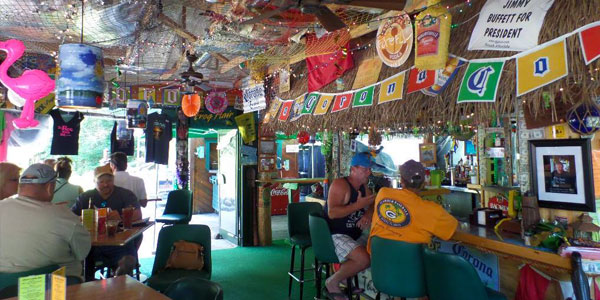 *Item may be cooked to order. Consuming raw or undercooked meats, poultry, seafood, shellfish, or eggs may increase your risk of foodborne illness.
FOOD WAIT on occasion will take much longer during special events or peak hours when many people arrive at the same time. Please remember we don't have deep-fried foods in the summer. We offer fresh, made to order food which takes a bit longer, but worth the wait. Thank you for your patience. We appreciate your business!
Tiki Bar Party Photos
Photo Galleries