"The Frog" Tiki Bar
21+ indoor & outdoor, open to close
Current Hours :

Thu

4-9pm

, Fri

4-11pm

, Sat

Noon-11pm

, Sun

Noon-8pm

Thursday Trivia :

Starts @ 6:30pm

Live Music :

Fri / Sat (SEPT-MAY)

6:30-9:30pm

Labor Day:

Frog Days of Summer Party ~ Labor Day Sunday

Noon-11pm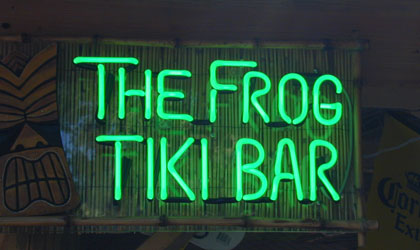 OPEN ALL YEAR ROUND
The only tiki bar in the area!
Come and experience the Margaritaville atmosphere at "The Frog"
Grill Menu Available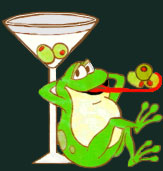 ~ fall/winter hours ~
OPEN Thu 4-9pm, Fri 4-11pm, Sat NOON-11pm, Sun NOON-8pm

**MUST BE 21 TO ENTER TIKI BAR**

Thursday Trivia starts @ 6:30pm

Live Music Fridays & Saturdays (Sept-May) ~ 6:30-9:30pm
The Frog
Tiki Bar & Grill
~ Current Menu ~
Carry out available 989/366-6347
TRY ONE OF OUR WEEKLY SPECIALS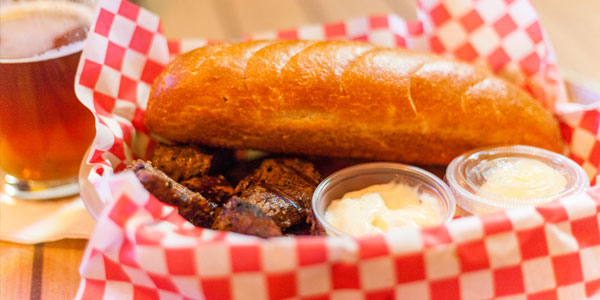 Tiki Bites
Salads (or as a wrap)
Add Grilled Chicken – 3.99
Add a loaf of bread w/honey butter - 2.99
Alternate Dressing Choices: Ranch | Bleu Cheese | Balsamic Vinaigrette
Burgers, Sandwiches & Wraps
Served with individual bag kettle chips – your choice of plain or seasoned.
Upon Request: lettuce, tomato, red onion & pickle
All Burgers are prepared to medium-well unless otherwise specified.
South of the Border
*Item may be cooked to order. Consuming raw or undercooked meats, poultry, seafood, shellfish, or eggs may increase your risk of foodborne illness.
Tiki Bar Party Photos
Photo Galleries