"The Frog" Tiki Bar
Current Hours :

THU - FRI - SAT @ 4:00pm

Trivia THuRSday :

Starts @ 6:30pm

Open Everyday Christmas Week :

12/26 - 12/31
OPEN ALL YEAR ROUND
The only tiki bar in the area!
Come and experience the Margaritaville atmosphere at "The Frog"
Grill Menu Available
Happy Hour Daily (Must Be 21)
~ WINTER SCHEDULE ~
OPEN THU - FRI - SAT @ 4:00PM
Open Every Day Christmas Week 12/26 - 12/31, 2017
Cheeseburger In Paradise Parties
Photo Galleries
The Frog
Tiki Bar & Grill
Menu Available Until 10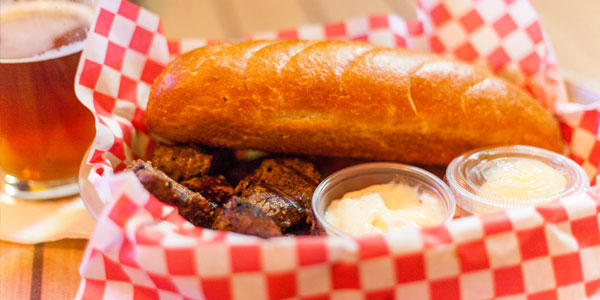 Tiki Bites
Wing Dings: 6pc - 8.99 or 12pc - 14.99
Served Plain, Honey BBQ, Buffalo Hot or Carolina Reaper HOT with Ranch or Bleu Cheese Dressing.
Black Bean Quesadilla – 9.99
Chipotle Black Beans, Corn, Red Peppers, Red Onions and Monterey Jack cheese grilled in a flavored tortilla. Served with salsa & Spanish rice. Sour Cream - .99
Chili Cheese Fries – 9.99
Our prized French fries topped with our home made chili, cheese sauce & green onions. Sour Cream - .99
Goat Cheese Torte – 10.99
Goat & cream cheese torte with layers of walnuts, fresh sage & locally sourced dried cherries. Served with toasted bread.
Colossal 12" Pretzel – 13.99
Soft pretzel served with a variety of sauces.
Our Signature Tiki Steak Bites* – 13.99
Beef Tenderloin seasoned and grilled. Served with creamy horseradish sauce & a loaf of warm bread.
Chilled Jumbo Shrimp: ½ lb. – 15.99 or 1 lb. – 28.99
Served with Cocktail Sauce & Lemon Wedges.
Sides
Fries Basket – 4.99
Cajun Seasoned Fries Basket – 5.99
Side Salad – 3.99
Daily Soup
Cup 2.99/Bowl 5.99
Chili
Cup 3.99/Bowl 5.99
Burgers, Sandwiches & Such
All meals served with French fries
Tiki Burger* – 10.99
8oz. Steak burger with your choice of American, Cheddar, HOT Pepper Jack or Swiss cheese.
The Triple B Burger* – 12.99
Bourbon Sautéed Mushrooms, Bleu Cheese and Bacon on a seasoned 8oz. Steak burger.
French Dip – 10.99
Shaved prime rib with torch melted Swiss cheese on a hoagie roll. Served with Au Jus.
Make it Deluxe! Sautéed Mushrooms, Onions & Red Peppers – 1.99
Chicken Cordon Bleu Sandwich – 11.99
A breaded chicken breast topped with fire smoked ham, Swiss & Bleu cheese, served on a toasted bun.
Chicken Teriyaki – 10.99
Grilled marinated chicken topped with sautéed onions, portabella mushrooms, red peppers with teriyaki glaze & sesame seeds. Served on a toasted bun.
The Cuban – 11.99
Cuban marinated pulled pork, thin sliced fire smoked ham, pickles, Swiss cheese & yellow mustard, stacked on a hoagie roll.
Beer Battered Cod 2pc. – 9.99 or 3pc. – 11.99
Hand battered Atlantic Cod served with tartar sauce & homemade coleslaw.
Shrimp and Chorizo Enchiladas – 14.99
Seasoned chicken, mango salsa, lettuce and tomatoes all wrapped in a flavored tortilla.Authentic Mexican chorizo and tiger shrimp, wrapped in flour tortillas, covered with smoked Gouda white enchilada sauce, topped with cheddar jack cheese & baked to perfection. Served with Spanish rice.
Sour Cream - .99
*Item may be cooked to order. Consuming raw or undercooked meats, poultry, seafood, shellfish, or eggs may increase your risk of foodborne illness.